Doug Hyde is a British contemporary artist, born in Bristol in 1972. In 2005, he was named as the UK's biggest-selling artist, and BBC News described him as the UK's most popular living artist. His work has the quality of appealing to young and old alike.
His work features adorable childlike characters that inhabit a world of their own. They are warm, funny and uplifting. Doug's style is instantly recognisable, conveying a wealth of feeling through a deceptively simple style. The engaging smile of his bubble-headed characters has become something of a signature for Doug.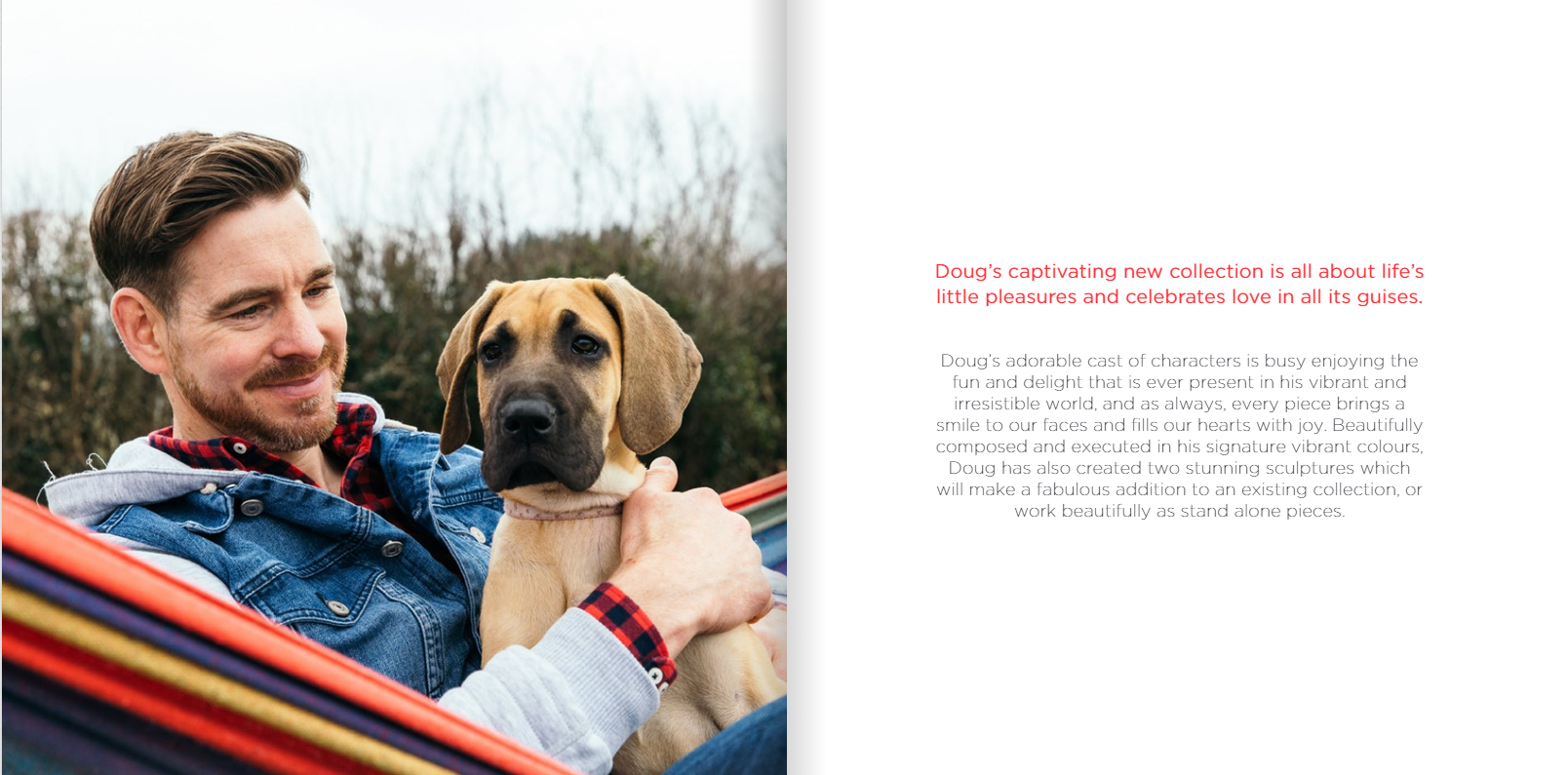 Doug Hyde started by creating paintings for his family in his spare time, branching out from there, initially reluctant to sell his work. His limited edition prints are hugely popular. They're signed by Doug himself, and are available mounted or framed, using the publisher's bespoke mouldings.
When he feels inspiration, Doug grabs whatever is to hand to sketch out an idea. As a result, his studio is filled with napkins, bits of newspaper and assorted cards with unfinished drawings on them.
On finding fame through art, Doug said. 'What a fantastic feeling it is to know that people all over the world enjoy my artwork as I do. Satisfaction doesn't get better than that.'