George Started to Stir his Marvellous Concoction
$255.00
Check your eligibility
Fast check - won't affect your credit rating.
George Started to Stir his Marvellous Concoction by illustrator Quentin Blake is an artwork featuring an illustration from Roald Dahl's George's Marvellous Medicine. George stirs the thick mixture as colours rise up in to the air around it. Loved by adults and Children alike, this Official Collectors Edition artwork makes a fantastic gift for a child's bedroom, or as a nostalgic piece ideal for a quiet reading space in your home.

Artwork Information
Official Collector's Edition
Complete with Certificate of Authenticity
Limited Edition Size 595
Artwork size 36cm by 34cm approximately

Mounted size 52cm by 51cm 

approximately

The text on the image reads - 'George...started to stir his marvellous concoction. The mixture was as thick as cream, and as he stirred and stirred, many wonderful colours rose up from the depths and blended together, pinks blues, greens, yellows and browns.'
Receive 5% off your first order with code ROSE05
FREE Matilda paperback book with Quentin Blake Orders over £175*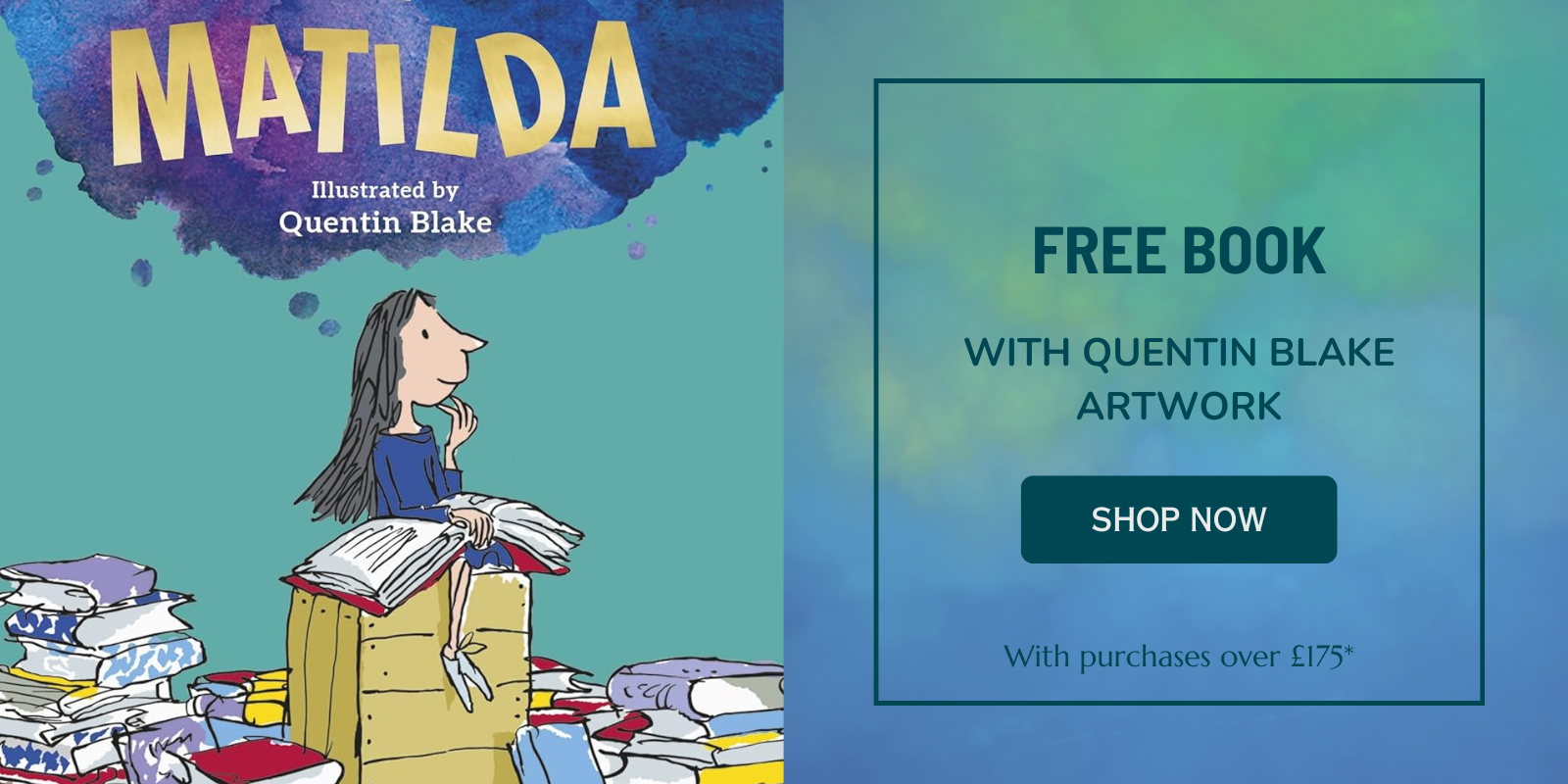 *Free Roald Dahl book Matilda, illustrated by Quentin Blake worth £7.99, applicable on orders where the total spend for artwork by the artist Quentin Blake is over £175. The offer is applicable on orders placed for delivery within the UK only, exclusions may apply. This offer is available on orders placed between the 12/10/2023 and 31/12/2023.
Buy with Confidence
Home consultations are available within Northants area

 

Click Here

 

to find out more
Delivered with care, we only use trusted delivery partners,

 

Get in touch

 

to find out more
Free 30 day insurance
No quibble returns policy
We are rated

 

Excellent

 

on Trustpilot
Giving you More
0% Interest free finance available,

 

Click Here

 

to find out more
Gift wrap available 

Free UK Delivery available on all orders over £150

Have a question? Check our FAQ's
Prefer to speak to a person?
Our experienced Gallery team are available to answer your questions and help you find exactly what you are looking for. To Get in touch you can call us on 01604 713743, email info@therosegallery.co.uk
Medium

Collectors Limited Edition Giclee Print

Sizing

Artwork size 36cm by 34cm

Mounted size 52cm by 51cm

Please note all sizes are approximate

Edition Size

595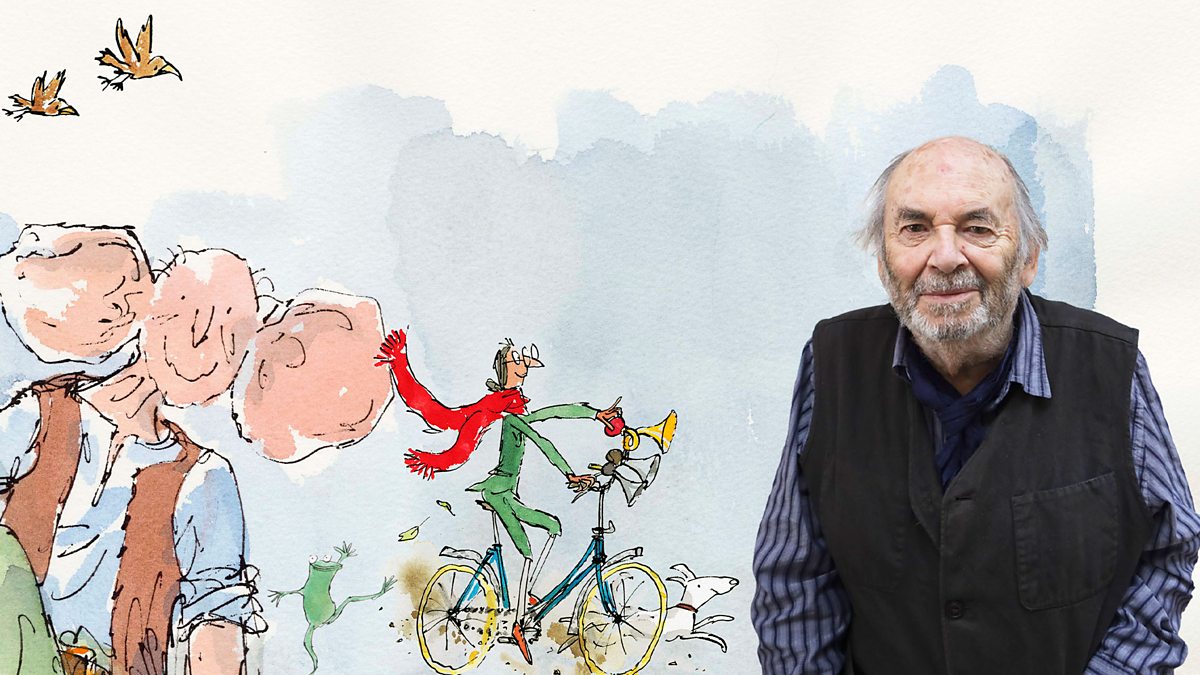 Roald Dahl's Revolting Rhymes have been a family favourite since it was published in 1982. For the uninitiated, Revolting Rhymes were Roald Dahl's reimagining of six classic fairy tales. Of course, being Roald Dahl, nothing is straightforward. These fairy tales are gross, bloodthirsty, and most importantly hilarious. Sir Quentin Blake's illustrations combine with Dahl's poetry to make this book really special. Blake's trademark style is let loose, emphasising the spiky humour of the stories. Who can forget Blake's drawing of Little Red Riding Hood drying her hair, while on the phone to one of the Three Little Pigs?
Sir Quentin Blake has produced a series of six limited edition prints from the Revolting Rhymes stories. The illustration is placed next to an extract from the story, to emphasise what the illustration is about. They are available in a whitewashed wooden frame with charcoal grey highlights or oak moulding. A free Revolting Rhymes paperback book is also included. To quote the Big Bad Wolf. 'Have you forgot to tell me what BIG TEETH I've got? Ah well, no matter what you say, I'm going to eat you anyway.'
| | UK | Europe inc NI | North America | Rest of the World |
| --- | --- | --- | --- | --- |
| Orders below £150 | £8.95 | £24.95 | £38.95 | £49.95 |
| Orders between £150 & £650 | Free of charge | £42.95 | £54.95 | £84.95 |
| Orders between £650 & £1,500 | Free of charge | £89.95 | £114.95 | £135.95 |
| Orders over £1,500 | Free of charge | By separate arrangement | By separate arrangement | By separate arrangement |
The majority of UK orders placed on the website or over the phone are despatched using a next day courier service within seven days of receipt of order. (Not including bespoke orders such as framing). If you would prefer to place your order by telephone please call us on 01604 713743 and we will be happy to help.
In the unlikely event that we are not able to fulfil your order within seven days we will contact you to confirm a lead time on receipt of your order.
Click here for more information regarding delivery.