Heart of Manhattan
$340.00
Check your eligibility
Fast check - won't affect your credit rating.
Heart of Manhattan by artist Henderson Cisz depicts the familiar billboards of Times Square in New York city. The bright lights, never ending advertisements and hustle of yellow taxi cabs create a colourful scene. Henderson Cisz is a very well established artist on the world stage, he successfully blends the traditional with the contemporary in his cityscape artwork, capturing familiar locations from across the globe.
Artwork Information
Signed 

Limited Edition Artwork
For the perfect pair - see also 'Venetian Lovesong'
Complete with Certificate of Authenticity


Limited 

Edition size 195
Artwork size 19 by 14 inches approximately
Framed size 27 by 22 inches approximately
FREE Tim Fowler Limited Edition Artwork worth £250*
*Tim Fowler Limited Edition gift applicable on orders for artwork by the artist Henderson Cisz. The offer is applicable on orders placed for delivery within the UK only, exclusions may apply. This offer is available on orders where the print has been automatically added to your basket prior to the order being placed before 31/12/2023 and is subject to change.
Buy with Confidence
Home consultations are available within Northants area

 

Click Here

 

to find out more
Delivered with care, we only use trusted delivery partners,

 

Get in touch

 

to find out more
Free 30 day insurance
No quibble returns policy
We are rated

 

Excellent

 

on Trustpilot
Giving you More
0% Interest free finance available,

 

Click Here

 

to find out more
Gift wrap available 

Free UK Delivery available on all orders over £150

Have a question? Check our FAQ's
Prefer to speak to a person?
Our experienced Gallery team are available to answer your questions and help you find exactly what you are looking for. To Get in touch you can call us on 01604 713743, email info@therosegallery.co.uk
Medium

Limited Edition Canvas on board

Sizing

Artwork size 19 by 14 inches

Framed size 27 by 22 inches

Please note all sizes are approximate




Edition Size

195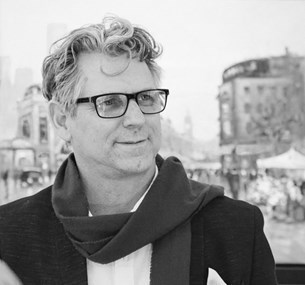 Henderson Cisz is a painter born in 1960. He grew up in a small village in Parana State, Brazil. He now lives in West London. Henderson is best known for his Cityscape paintings, capturing the romance of European cities such as Paris and Venice, and the bustle of London and New York. His work beautifully depicts the buildings, as well as the people going about their day, oblivious. The weather plays a big part in his paintings, not only affecting the shadows on the buildings and slicks on the ground, but also the posture of the people. His signature style employs soft tones to create atmosphere and emotion. He is the quintessential urban artist, his paintings a snapshot of city life. Henderson Cisz went into banking on leaving school, art was just a hobby. However. at the age of 26, he left the world of finance and moved to London to study painting. He must have done something right, as in 2007 he was voted Artist Of The Year. Henderson's limited edition prints are available on different media, including paper, canvas and board. He has personally signed each of his limited edition prints, and they are individually numbered for authenticity.
| | UK | Europe inc NI | North America | Rest of the World |
| --- | --- | --- | --- | --- |
| Orders below £150 | £8.95 | £24.95 | £38.95 | £49.95 |
| Orders between £150 & £650 | Free of charge | £42.95 | £54.95 | £84.95 |
| Orders between £650 & £1,500 | Free of charge | £89.95 | £114.95 | £135.95 |
| Orders over £1,500 | Free of charge | By separate arrangement | By separate arrangement | By separate arrangement |
The majority of UK orders placed on the website or over the phone are despatched using a next day courier service within seven days of receipt of order. (Not including bespoke orders such as framing). If you would prefer to place your order by telephone please call us on 01604 713743 and we will be happy to help.
In the unlikely event that we are not able to fulfil your order within seven days we will contact you to confirm a lead time on receipt of your order.
Click here for more information regarding delivery.