Rainy Night at the National Gallery
$333.00
Check your eligibility
Fast check - won't affect your credit rating.
Rainy Night at the National Gallery by artist Alena Carvalho captures a snapshot of London on a typical English rainy night. Taking inspiration from city walks and changing weather within fleeting scenes of busy monuments, Carvalho is a master at capturing moments that pass in the blink of an eye - the complex yet peaceful atmosphere typical of life in a city.
Artwork Information
Signed, limited edition artwork by Alena Carvalho
Complete with Certificate of Authenticity
Limited to just 95 copies of main edition print produced on canvas bonded to board 
0% interest free finance now available on this artwork
Available either as canvas bonded to board (ready for framing) or framed in a 7cm wide black & pewter moulding
Unframed artwork measures 58.5cm by 58.5cm approximately
Framed artwork measures 73cm by 73cm approximately
The print can be framed in a 7cm wide black/pewter moulding with reddish highlights and a painted off-white slip below. As the canvas is varnished, this print is not glazed. Supplied strung and ready to hang.
Buy with Confidence
Home consultations are available within Northants area

 

Click Here

 

to find out more
Delivered with care, we only use trusted delivery partners,

 

Get in touch

 

to find out more
Free 30 day insurance
No quibble returns policy
We are rated

 

Excellent

 

on Trustpilot
Giving you More
0% Interest free finance available,

 

Click Here

 

to find out more
Gift wrap available 

Free UK Delivery available on all orders over £150

Have a question? Check our FAQ's
Prefer to speak to a person?
Our experienced Gallery team are available to answer your questions and help you find exactly what you are looking for. To Get in touch you can call us on 01604 713743, email info@therosegallery.co.uk
Medium

Limited edition canvas board

Sizing

Block Mounted Print 58.5cm x 58.5cm

Framed in Black/Pewter 73cm x 73cm

Please note all sizes are approximate




Edition Size

95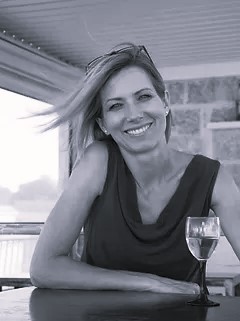 Alena Carvalho is a new artist to The Rose Gallery. She draws inspiration from European cities and London in particular. Capturing the essence of the city in all weathers. The traffic & life within the city is portrayed by painting black cabs & people on the streets. Each piece has a story to tell - the warm glow from shops contrasting to the darker conditions outside. Great artwork depicting the narrative of a city.
| | UK | Europe inc NI | North America | Rest of the World |
| --- | --- | --- | --- | --- |
| Orders below £150 | £8.95 | £24.95 | £38.95 | £49.95 |
| Orders between £150 & £650 | Free of charge | £42.95 | £54.95 | £84.95 |
| Orders between £650 & £1,500 | Free of charge | £89.95 | £114.95 | £135.95 |
| Orders over £1,500 | Free of charge | By separate arrangement | By separate arrangement | By separate arrangement |
The majority of UK orders placed on the website or over the phone are despatched using a next day courier service within seven days of receipt of order. (Not including bespoke orders such as framing). If you would prefer to place your order by telephone please call us on 01604 713743 and we will be happy to help.
In the unlikely event that we are not able to fulfil your order within seven days we will contact you to confirm a lead time on receipt of your order.
Click here for more information regarding delivery.