Ship Ahoy
$148.00
Check your eligibility
Fast check - won't affect your credit rating.
Framed & mounted artwork
Optional gift wrap
'Ship Ahoy' from Chris Ross Williamson
The artwork features Chris' character creations - Garfield Eldritch and his faithful companion dog 'Barton Darcy'
Available either mounted or framed
Mounted artwork measures 45cm by 46cm approximately
Framed artwork measures 50cm by 51cm approximately
Framed in 3cm wide white square profile moulding with highlighted edges
Signed limited edition artwork, individually numbered & titled by artist
Complete with Certificate of Authenticity
Free UK delivery 

on orders over £150

New customers receive 5% off their first order with code ROSE05
All of Chris' works of art have a dedicated four line poem which accompanies the Certificate of Authenticity.  The poem with The Ship Ahoy reads
We've come to a bit of an impasse
No longer sure what to do
I want to walk on the cliffs -
He's saying "I need the loo!"
FREE Chocolate Truffles with All Chris Ross Williamson Orders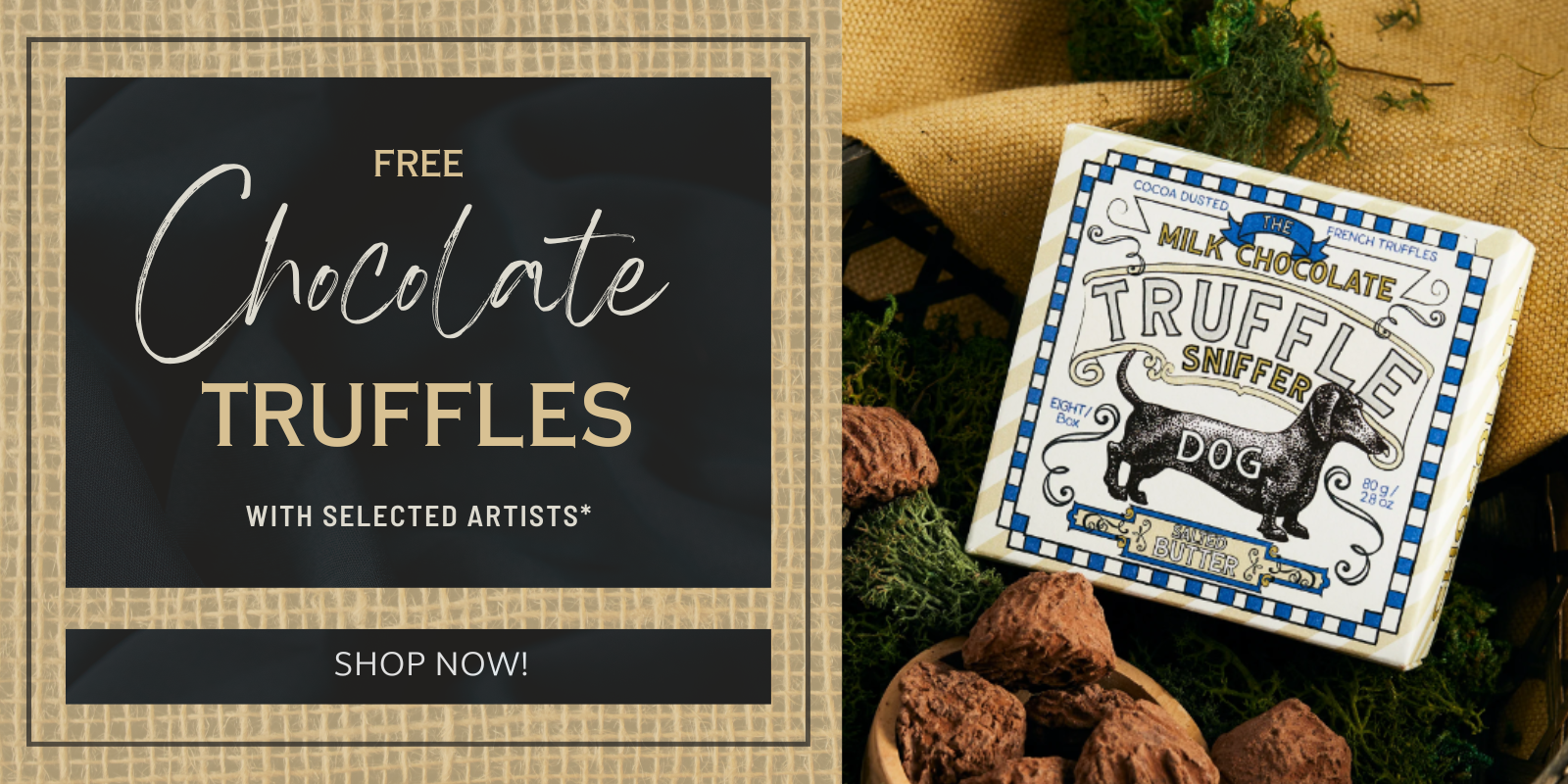 *Free chocolate truffle gift worth £7.50, applicable on orders for the artist Chris Ross Williamson. Applicable on Artwork orders where the offer has been detailed on the product page and automatically added to your basket prior to the order being placed. UK delivery only, exclusions may apply. This offer is available on orders placed before 31/12/2023 For a full list of ingredients and allergens, please contact us here.
Buy with Confidence
Home consultations are available within Northants area

 

Click Here

 

to find out more
Delivered with care, we only use trusted delivery partners,

 

Get in touch

 

to find out more
Free 30 day insurance
No quibble returns policy
We are rated

 

Excellent

 

on Trustpilot
Giving you More
0% Interest free finance available,

 

Click Here

 

to find out more
Gift wrap available 

Free UK Delivery available on all orders over £150

Have a question? Check our FAQ's
Prefer to speak to a person?
Our experienced Gallery team are available to answer your questions and help you find exactly what you are looking for. To Get in touch you can call us on 01604 713743, email info@therosegallery.co.uk
Medium

Signed limited edition print

Sizing

Mounted Artwork 45 by 46cm

Framed Artwork 50 by 51cm

Please note all sizes are approximate

Edition Size

195
Chris is well known for his whimsical artwork which features his character 'Garfield Eldritch'. Garfield is a distinguished figure - gaunt & dry witted. His faithful Jack Russell 'Barton Darcy' is never far from his side. We find Garfield & Barton Darcy in a variety of settings - with his latest collection of work paying homage to some of the greatest artist of our times, including Banksy. Chris now works full time as a artist - we are delighted to introduce his portfolio of work to the Rose Gallery in 2022.
Each limited edition art print is accompanied by a Certificate of Authenticity and a four line poem specific to each piece.
| | UK | Europe inc NI | North America | Rest of the World |
| --- | --- | --- | --- | --- |
| Orders below £150 | £8.95 | £24.95 | £38.95 | £49.95 |
| Orders between £150 & £650 | Free of charge | £42.95 | £54.95 | £84.95 |
| Orders between £650 & £1,500 | Free of charge | £89.95 | £114.95 | £135.95 |
| Orders over £1,500 | Free of charge | By separate arrangement | By separate arrangement | By separate arrangement |
The majority of UK orders placed on the website or over the phone are despatched using a next day courier service within seven days of receipt of order. (Not including bespoke orders such as framing). If you would prefer to place your order by telephone please call us on 01604 713743 and we will be happy to help.
In the unlikely event that we are not able to fulfil your order within seven days we will contact you to confirm a lead time on receipt of your order.
Click here for more information regarding delivery.