Wild Thing
$743.00
Check your eligibility
Fast check - won't affect your credit rating.
Signed and Numbered Limited Edition on Paper by Daniel Mernagh
Tribute to Jimi Hendrix - Wild Thing
Comes Framed as shown or can be purchased as Limited Edition on paper (ready for framing)
Artwork size 20 inches by 30 inches approximately
Framed size 33 by 43 inches approximately
Certificate of Authenticity Included
Free UK Delivery
0% Interest Free Finance
30 Days Free Insurance
No quibble returns policy 
Gift Wrapping
Home Consultations in Northamptonshire
For More information please call us on 01604 713743 or email us at info@therosegallery.co.uk
Buy with Confidence
Home consultations are available within Northants area

 

Click Here

 

to find out more
Delivered with care, we only use trusted delivery partners,

 

Get in touch

 

to find out more
Free 30 day insurance
No quibble returns policy
We are rated

 

Excellent

 

on Trustpilot
Giving you More
0% Interest free finance available,

 

Click Here

 

to find out more
Gift wrap available 

Free UK Delivery available on all orders over £150

Have a question? Check our FAQ's
Prefer to speak to a person?
Our experienced Gallery team are available to answer your questions and help you find exactly what you are looking for. To Get in touch you can call us on 01604 713743, email info@therosegallery.co.uk
Medium

Hand finished limited edition on paper.

Sizing

Artwork size 20 by 30 inches

Framed size 33 by 43 inches

Please note sizes are approximate

Edition Size

95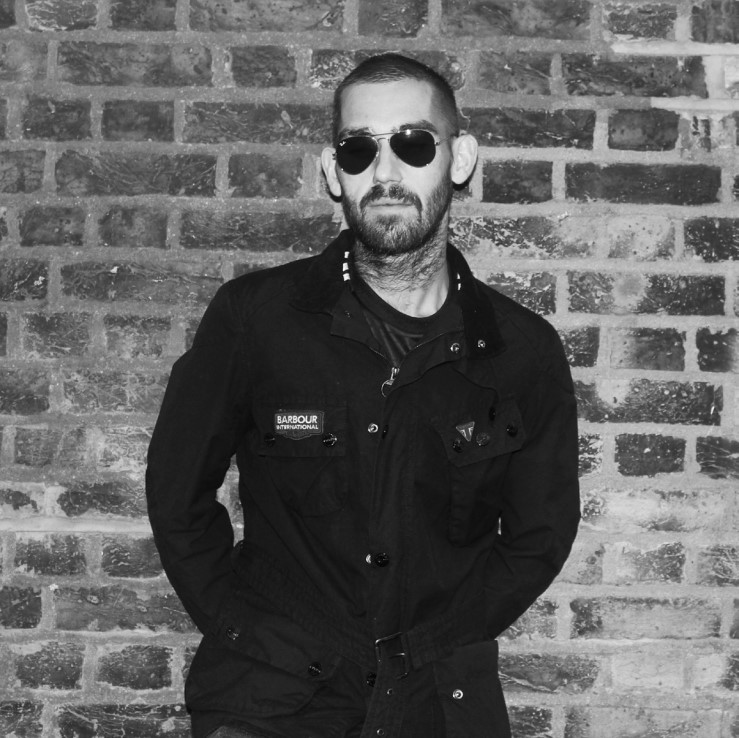 Daniel's striking statement pieces demonstrate a profound social commentary on the popular culture of the early 21st century. His evolution as an artist was far from conventional; having started life as a graffiti writer, he went on to study Graphic Design and Electronic Media, and gradually moved into the area of fine art where he has now built an enviable reputation. He has always experimented with different mediums and is currently exploring a combination of digital, acrylic, watercolour and ink. His recent work features celebrities and icons past and present, but in his distinctive style which he describes as 'controlled chaos', he renders these familiar faces somehow unfamiliar. Daniel's innovative and spontaneous approach brings something completely new to his modern interpretations and sets his portraits apart from those of his contemporaries. Daniel's work has been exhibited and sold in London, the USA and Canada. Has worked on projects in collaboration with high profile brands such as Nike, BT, HTC and Universal. Curated a successful show at legendary London nightclub Fabric, which showcased 15 years of fabric artwork from artists including Goldie, Inkie, Carne Griffiths, Russell Marshall, Benjamin Murphy and more, with all proceeds going to CALM.
| | UK | Europe inc NI | North America | Rest of the World |
| --- | --- | --- | --- | --- |
| Orders below £150 | £8.95 | £24.95 | £38.95 | £49.95 |
| Orders between £150 & £650 | Free of charge | £42.95 | £54.95 | £84.95 |
| Orders between £650 & £1,500 | Free of charge | £89.95 | £114.95 | £135.95 |
| Orders over £1,500 | Free of charge | By separate arrangement | By separate arrangement | By separate arrangement |
The majority of UK orders placed on the website or over the phone are despatched using a next day courier service within seven days of receipt of order. (Not including bespoke orders such as framing). If you would prefer to place your order by telephone please call us on 01604 713743 and we will be happy to help.
In the unlikely event that we are not able to fulfil your order within seven days we will contact you to confirm a lead time on receipt of your order.
Click here for more information regarding delivery.