Catching the Wind
$1,100.00
Check your eligibility
Fast check - won't affect your credit rating.
Duncan Macgregor has a distinctive style which separates him from many other artists. Artwork that is perceived to be quite abstract, looking closer it becomes something completely different.  Catching the Wind is a vibrant & colourful nautical image. There is a sense of calm with this piece with its cool colours.
For further information please call the gallery on 01604 713743 or email info@therosegallery.co.uk.
FREE Tim Fowler Limited Edition Artwork worth £250*
*Tim Fowler Limited Edition gift applicable on orders for artwork by the artist Duncan MacGregor. The offer is applicable on orders placed for delivery within the UK only, exclusions may apply. This offer is available on orders where the print has been automatically added to your basket prior to the order being placed before 31/12/2023 and is subject to change.
Buy with Confidence
Home consultations are available within Northants area

 

Click Here

 

to find out more
Delivered with care, we only use trusted delivery partners,

 

Get in touch

 

to find out more
Free 30 day insurance
No quibble returns policy
We are rated

 

Excellent

 

on Trustpilot
Giving you More
0% Interest free finance available,

 

Click Here

 

to find out more
Gift wrap available 

Free UK Delivery available on all orders over £150

Have a question? Check our FAQ's
Prefer to speak to a person?
Our experienced Gallery team are available to answer your questions and help you find exactly what you are looking for. To Get in touch you can call us on 01604 713743, email info@therosegallery.co.uk
Medium

Glazed Limited Edition on Canvas

Sizing

Artwork size 20 by 28 inches

Please note all sizes are approximate

Edition Size

195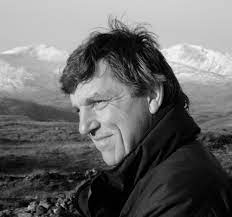 Duncan MacGregor is one of the art world's great innovators. Internationally renowned as the UK's leading contemporary colourist, he has a unique personal vision which he shares with us through his vibrant narratives. The qualities that make Duncan great and separate him from other artists are his uniquely recognisable style and his sophisticated, avant garde technique. This technique is continually evolving and the quality of his work reflects his artistic commitment and personal integrity – he is a true professional creating powerful artworks for the 21st century.
While at first glance Duncan's dynamic paintings seem almost minimal, closer examination reveals previously unseen depths, hidden messages and a wealth of pattern and detail that has been ingeniously composed and woven into each vivid narrative. He says: "While I try to convey the energy and vibrancy of a scene, I also strive to achieve a sense of calm; I like the idea of communicating aspects that might not at first be obvious: the more you look, the more you see." Duncan is at the forefront of pioneering new concepts in creativity, style and presentation, and he has created a range of stunning pieces which are beautifully and skilfully presented on glass. He says: "I've been experimenting with glass for a few years now. The paints work in different and lovely ways with the transparency and smoothness of the glass". In addition to his artwork, Duncan has published a collector's book, 'Making Waves', which gives a personal insight into his life and work.
| | UK | Europe inc NI | North America | Rest of the World |
| --- | --- | --- | --- | --- |
| Orders below £150 | £8.95 | £24.95 | £38.95 | £49.95 |
| Orders between £150 & £650 | Free of charge | £42.95 | £54.95 | £84.95 |
| Orders between £650 & £1,500 | Free of charge | £89.95 | £114.95 | £135.95 |
| Orders over £1,500 | Free of charge | By separate arrangement | By separate arrangement | By separate arrangement |
The majority of UK orders placed on the website or over the phone are despatched using a next day courier service within seven days of receipt of order. (Not including bespoke orders such as framing). If you would prefer to place your order by telephone please call us on 01604 713743 and we will be happy to help.
In the unlikely event that we are not able to fulfil your order within seven days we will contact you to confirm a lead time on receipt of your order.
Click here for more information regarding delivery.