Craig Alan - Commissions
POA
Check your eligibility
Fast check - won't affect your credit rating.
The Rose Gallery work with a number of Artists who offer Commissions, working directly with the artist to include personal touches and make the artwork unique and bespoke for each customer. The Rose Gallery team are on hand to offer advice and support throughout the process, helping to develop ideas that will create a peice you will truly treasure. We have worked with Craig Alan to create bespoke work for our client base, get in touch today to find out more.
Information
Commission an Original Painting on Box Canvas by artist Craig Alan
Complete with Certificate of Authenticity

Work directly with The Rose Gallery team to develop your ideas
Bespoke stencils available with an additional cost
Choose your dimensions
A Case Study of A Rose Commission for Craig Alan's Work
Catherines Grandmother was 93 when she died. She was quite a character in her life, keeping an open fire in her home she insisted on chopping her own wood, she opted to use a chainsaw for the task in her elderly years, much to the frustration of her family as they worried for her safety!
She left a lifetime of happy memories with her loving family when she died, to commemorate her colourful life the family decided to put the inheritance she had left behind towards a piece of artwork to celebrate her life and remember her by.
The whole family visited The Rose Gallery when we hosted Craig Alan for an event, they took the opportunity to meet with the artist in person and decided he was the right person to entrust with this sentimentally important commission. Craig talked to the family about their Grandma to find appropriate ways to personalise the work, he suggested including a stencil of her with the infamous chainsaw within the commission work - a fitting tribute to this colourful woman.
The Rose Gallery team worked with the family to personalise the piece in a memorable way within an agreed budget, communicating with the artist after the show. The family gave Craig the freedom to add a little colour and his own personal flare to the work, providing photographs of Grandma so her personality could shine through. She was placed in Atlanta on this map inspired artwork, connecting her memory with the commission work as this is the artists own home town in America. Craig added US and UK flags to the work to memorialise the connection and add a deeper story to this special project. 
The project timescale was 12 months due to the size and complexity of the work, Catherine and the family love it and feel it was a memorable way to commemorate their dearly loved Grandma, with fond memories working with Craig Alan to create this artwork, it will truly be treasured forever within their family.
Buy with Confidence
Home consultations are available within Northants area

 

Click Here

 

to find out more
Delivered with care, we only use trusted delivery partners,

 

Get in touch

 

to find out more
Free 30 day insurance
No quibble returns policy
We are rated

 

Excellent

 

on Trustpilot
Giving you More
0% Interest free finance available,

 

Click Here

 

to find out more
Gift wrap available 

Free UK Delivery available on all orders over £150

Have a question? Check our FAQ's
Prefer to speak to a person?
Our experienced Gallery team are available to answer your questions and help you find exactly what you are looking for. To Get in touch you can call us on 01604 713743, email info@therosegallery.co.uk
| | |
| --- | --- |
| Medium | Original |
| Sizing | |
| Edition Size | Original mixed media |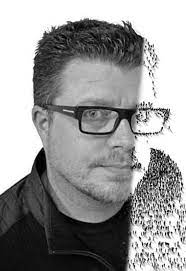 Craig Alan combines technical skill, creativity and wit to portrays iconic faces, buildings and abstracts through dozens, sometimes hundreds of intricately painted, exquisite figures. Each distinctive piece is created from their own unique perspective, reflecting Craig's highly recognisable take on life, where it is the small details that work together to create the big picture.
Craig carefully plans and creates each tiny figure, each having their own identity and personality which he has thought through to the finest details. In some of his extremely rare originals, he even details each item of clothing on the individuals. His cast of characters include family members, friends and models, giving his work a uniquely personal touch. Each piece contains a range of 400 to 1,800 people in it depending on the type of work it is, and he spends anywhere from 50 to 150 working hours on one painting.
| | UK | Europe inc NI | North America | Rest of the World |
| --- | --- | --- | --- | --- |
| Orders below £150 | £8.95 | £24.95 | £38.95 | £49.95 |
| Orders between £150 & £650 | Free of charge | £42.95 | £54.95 | £84.95 |
| Orders between £650 & £1,500 | Free of charge | £89.95 | £114.95 | £135.95 |
| Orders over £1,500 | Free of charge | By separate arrangement | By separate arrangement | By separate arrangement |
The majority of UK orders placed on the website or over the phone are despatched using a next day courier service within seven days of receipt of order. (Not including bespoke orders such as framing). If you would prefer to place your order by telephone please call us on 01604 713743 and we will be happy to help.
In the unlikely event that we are not able to fulfil your order within seven days we will contact you to confirm a lead time on receipt of your order.
Click here for more information regarding delivery.