Good To Glow
$1,313.00
Check your eligibility
Fast check - won't affect your credit rating.
Good To Glow by artist Tom Butler is a London Cityscape featuring a view of the River Thames from a birds eye vantage point, featuring the iconic Houses of Parliament, Westminster Bridge and the London Eye. The night time scene enjoys the play of light in the city scenery, the perfect choice of location for Tom Butlers eye recognisable mixed media style. Tom Butler's show stopping collages feature the world's most popular Travel locations, using a range of materials the highly detailed images feature easter eggs within the work, many hours can be spent discovering new elements in each piece.
Artwork Information
Hand Embellished Signed Limited Edition Art Print 
Complete with Certificate of Authenticity
Limited 

Edition size 195

Artwork size 40 by 30 inches approximately 
Framed size 47 by 37 inches approximately
Presented as paper on board ready for framing or framed
FREE Tim Fowler Limited Edition Artwork worth £250*
*Tim Fowler Limited Edition gift applicable on orders for artwork by the artist Tom Butler. The offer is applicable on orders placed for delivery within the UK only, exclusions may apply. This offer is available on orders where the print has been automatically added to your basket prior to the order being placed before 31/12/2023 and is subject to change.
Buy with Confidence
Home consultations are available within Northants area

 

Click Here

 

to find out more
Delivered with care, we only use trusted delivery partners,

 

Get in touch

 

to find out more
Free 30 day insurance
No quibble returns policy
We are rated

 

Excellent

 

on Trustpilot
Giving you More
0% Interest free finance available,

 

Click Here

 

to find out more
Gift wrap available 

Free UK Delivery available on all orders over £150

Have a question? Check our FAQ's
Prefer to speak to a person?
Our experienced Gallery team are available to answer your questions and help you find exactly what you are looking for. To Get in touch you can call us on 01604 713743, email info@therosegallery.co.uk
Medium

Limited Edition

Textured paper on board

Sizing

Artwork size 40 by 30 inches

Framed size 47 by 37 inches

Please note all sizes are approximate

Edition Size

195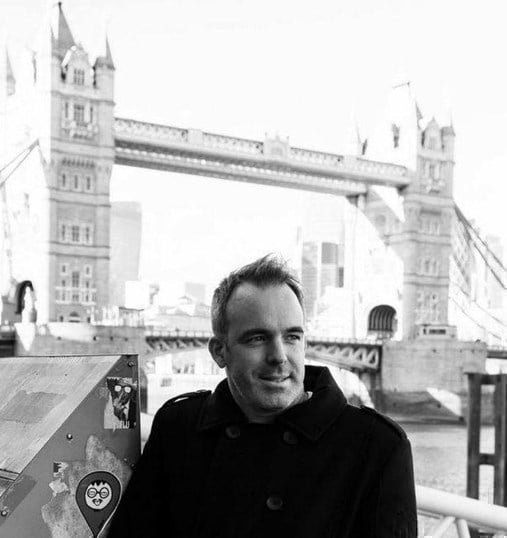 Tom Butler's technique and style have evolved enormously over the years. He moved into using mixed media early on, and the collage style is now an integral part of his work. It adds intrigue, resonance and (recently) a touch of humour. He finds it an exciting way of working and loves being in the studio at the end of his Berkshire garden at every opportunity. Tom's subject matter has varied over the years, but recently he has particularly enjoyed observing London with all its old fashioned charm and bustle. He says, "Nothing shouts London at you more loudly then a Red Bus in Trafalgar Square or the bright lights of Piccadilly Circus. It's a place you could never tire of returning to." Other cities that appeal from an artistic perspective include Paris where his wife is from), New York, Havana and of course Venice. He loves to travel and discover new places and I relish the prospect of doing this more and more as his paintings evolve.
| | UK | Europe inc NI | North America | Rest of the World |
| --- | --- | --- | --- | --- |
| Orders below £150 | £8.95 | £24.95 | £38.95 | £49.95 |
| Orders between £150 & £650 | Free of charge | £42.95 | £54.95 | £84.95 |
| Orders between £650 & £1,500 | Free of charge | £89.95 | £114.95 | £135.95 |
| Orders over £1,500 | Free of charge | By separate arrangement | By separate arrangement | By separate arrangement |
The majority of UK orders placed on the website or over the phone are despatched using a next day courier service within seven days of receipt of order. (Not including bespoke orders such as framing). If you would prefer to place your order by telephone please call us on 01604 713743 and we will be happy to help.
In the unlikely event that we are not able to fulfil your order within seven days we will contact you to confirm a lead time on receipt of your order.
Click here for more information regarding delivery.