Guess How Much I Love You (AJ9301)
$114.00
Check your eligibility
Fast check - won't affect your credit rating.
Collector's edition limited giclee prints
Illustrations by Anita Jeram from Sam McBratney's book 'Guess how much I love you'
Available either framed or mounted
Framed using distressed off white frame with dark grey accents
Alternative oak frame also available
Please call the gallery for further information
Get 5% off your first order with code ROSE05
Buy with Confidence
Home consultations are available within Northants area

 

Click Here

 

to find out more
Delivered with care, we only use trusted delivery partners,

 

Get in touch

 

to find out more
Free 30 day insurance
No quibble returns policy
We are rated

 

Excellent

 

on Trustpilot
Giving you More
0% Interest free finance available,

 

Click Here

 

to find out more
Gift wrap available 

Free UK Delivery available on all orders over £150

Have a question? Check our FAQ's
Prefer to speak to a person?
Our experienced Gallery team are available to answer your questions and help you find exactly what you are looking for. To Get in touch you can call us on 01604 713743, email info@therosegallery.co.uk
Medium

Collectors Limited Edition Giclee Print

Sizing

Artwork size 26cm by 19.5cm

Mounted size 43cm by 37.5cm

Please note all sizes are approximate

Edition Size

595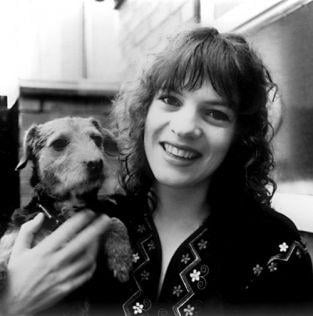 Anita Jeram is a children's book illustrator, best known for her work on the story 'Guess How Much I Love You' by Sam McBratney. The enchanting bedtime story of the Little Nut Brown Hare and his father, this story of family focuses on love and tenderness and is an international classic - loved by children around the world. The artwork is ideal to add a sense of warmth and love in to children's bedrooms and nurseries, her modern classic style.
Anita Jeram's beautiful illustrations were a labour of love. Even today, she says, "Every time I read this book, I want to cry. The story reminds me of my son, who often plays these games with me when it is time for bed." 'Guess How Much I Love You' was first published in 1994 and ever since the story and illustrations have captivated adults and children the world over.
Bringing to life these popular stories with colourful illustrations, Anita combines her artistic style with a whimsical sense of humour, masterfully capturing innocent moments of story telling for her young audience
| | UK | Europe inc NI | North America | Rest of the World |
| --- | --- | --- | --- | --- |
| Orders below £150 | £8.95 | £24.95 | £38.95 | £49.95 |
| Orders between £150 & £650 | Free of charge | £42.95 | £54.95 | £84.95 |
| Orders between £650 & £1,500 | Free of charge | £89.95 | £114.95 | £135.95 |
| Orders over £1,500 | Free of charge | By separate arrangement | By separate arrangement | By separate arrangement |
The majority of UK orders placed on the website or over the phone are despatched using a next day courier service within seven days of receipt of order. (Not including bespoke orders such as framing). If you would prefer to place your order by telephone please call us on 01604 713743 and we will be happy to help.
In the unlikely event that we are not able to fulfil your order within seven days we will contact you to confirm a lead time on receipt of your order.
Click here for more information regarding delivery.