The Conqueror
$557.00
Check your eligibility
Fast check - won't affect your credit rating.
The Conqueror by animal artist Debbie Boon is a portrait of a galloping horse. The steed in motion is a powerful subject and the movement is expertly portrait by the master of wildlife painting. Debbie Boon is a highly acclaimed artist who's work in realism reflects life and all its visual personality.
Artwork Information
Limited Edition on Canvas
Complete with Certificate of Authenticity

Limited edition artwork 95 edition size
Artwork size 42 by 29 inches approximately
Framed size 49 by 36 inches approximately
Framed in

 

black moulding
FREE Tim Fowler Limited Edition Artwork worth £250*
*Tim Fowler Limited Edition gift applicable on orders for artwork by the artist Debbie Boon. The offer is applicable on orders placed for delivery within the UK only, exclusions may apply. This offer is available on orders where the print has been automatically added to your basket prior to the order being placed before 31/12/2023 and is subject to change.
Buy with Confidence
Home consultations are available within Northants area

 

Click Here

 

to find out more
Delivered with care, we only use trusted delivery partners,

 

Get in touch

 

to find out more
Free 30 day insurance
No quibble returns policy
We are rated

 

Excellent

 

on Trustpilot
Giving you More
0% Interest free finance available,

 

Click Here

 

to find out more
Gift wrap available 

Free UK Delivery available on all orders over £150

Have a question? Check our FAQ's
Prefer to speak to a person?
Our experienced Gallery team are available to answer your questions and help you find exactly what you are looking for. To Get in touch you can call us on 01604 713743, email info@therosegallery.co.uk
Medium

Limited Edition Canvas

Sizing

Artwork size 42 by 29 inches

Framed size 49 by 36 inches

Please note all sizes are approximate.

Edition Size

95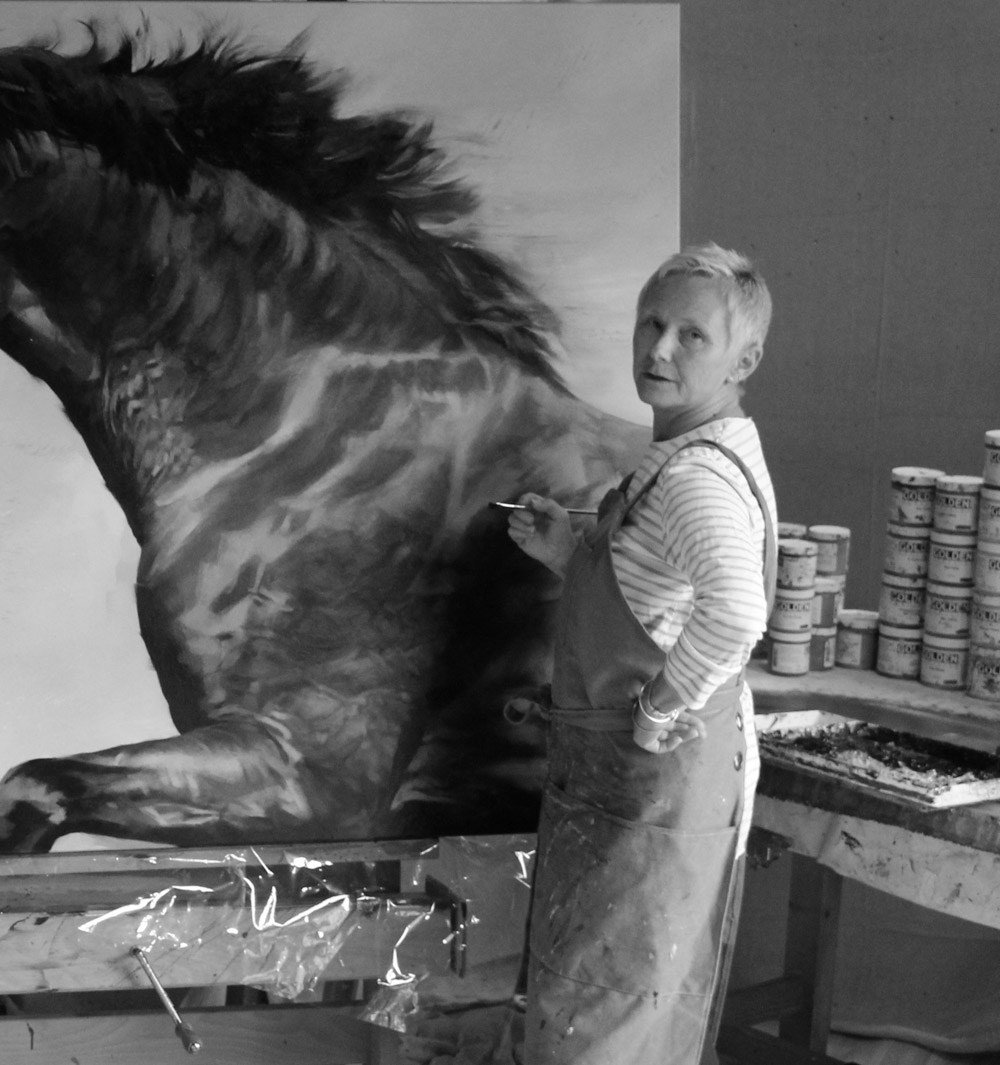 Debbie Boon is a British painter, based in the East of England, an area that features regularly in her work.
Debbie's art concentrates mainly on wildlife and field paintings in a signature, stylised way. She aims to capture the striking, and often quirky characters of English rural life, as well as its breathtaking landscape. In her work, you'll see horses, rabbits, dogs, captured with energy, nobility and respect. It's easy to feel a sense of the personality of an animal when you see Debbie's paintings.
Her paintings use layers of colour and light to convey texture and movement. This gives an expression to her paintings that always stops you in your tracks. She likes to work with heavy acrylic paints and a variety of glazes.
Debbie Boon has illustrated some well-loved children's books, and has worked as a graphic designer. Her original paintings are highly sought-after, gracing the walls of numerous boutique hotels and restaurants. Her prints are limited to an edition size of just 250 and mounted stylishly.
Talking about her aims with her art, Debbie said. 'I aim to reflect life and all its visual personality.'
| | UK | Europe inc NI | North America | Rest of the World |
| --- | --- | --- | --- | --- |
| Orders below £150 | £8.95 | £24.95 | £38.95 | £49.95 |
| Orders between £150 & £650 | Free of charge | £42.95 | £54.95 | £84.95 |
| Orders between £650 & £1,500 | Free of charge | £89.95 | £114.95 | £135.95 |
| Orders over £1,500 | Free of charge | By separate arrangement | By separate arrangement | By separate arrangement |
The majority of UK orders placed on the website or over the phone are despatched using a next day courier service within seven days of receipt of order. (Not including bespoke orders such as framing). If you would prefer to place your order by telephone please call us on 01604 713743 and we will be happy to help.
In the unlikely event that we are not able to fulfil your order within seven days we will contact you to confirm a lead time on receipt of your order.
Click here for more information regarding delivery.