Five Sprats
$378.00
Check your eligibility
Fast check - won't affect your credit rating.
Five Sprats by artist Giles Ward is a close up study of little fish, with shiny blue grey scales on a vibrant orange background they are almost ready for supper in this close up study. Giles Ward is known for his detailed marine life artwork, with highly textured sea life and all kinds of underwater animals, his work is textured and colourful bringing the beautiful creatures to life
Artwork Information
Fine Art Canvas Print
Complete with Certificate of Authenticity

Artwork size 60cm by 60cm approximately
Framed size 69cm by 69cm 

approximately

Highly collectable edition size of 95

FREE Chocolate Lobster with Giles Ward Orders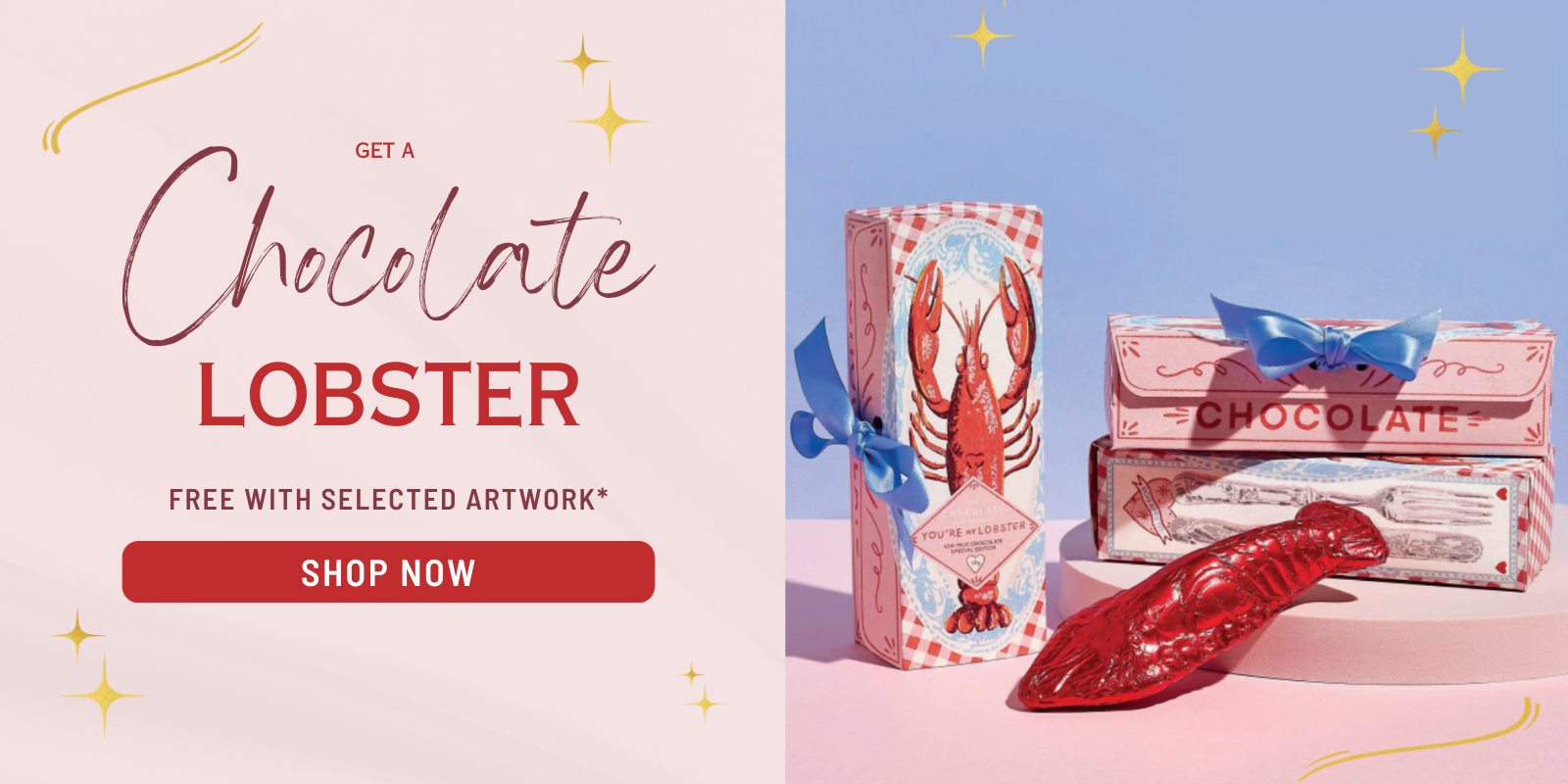 *Free Chocolate Lobster gift worth £12, applicable on orders for the artist Giles Ward. The offer is applicable on orders placed for delivery within the UK only, exclusions may apply. This offer is available on orders placed before 31/10/2023.
Buy with Confidence
Home consultations are available within Northants area

 

Click Here

 

to find out more
Delivered with care, we only use trusted delivery partners,

 

Get in touch

 

to find out more
Free 30 day insurance
No quibble returns policy
We are rated

 

Excellent

 

on Trustpilot
Giving you More
0% Interest free finance available,

 

Click Here

 

to find out more
Gift wrap available 

Free UK Delivery available on all orders over £150

Have a question? Check our FAQ's
Prefer to speak to a person?
Our experienced Gallery team are available to answer your questions and help you find exactly what you are looking for. To Get in touch you can call us on 01604 713743, email info@therosegallery.co.uk
Medium

Printed on 400gsm fine art canvas

Sizing

Mounted size 60cm by 60cm

Framed size 69cm by 69cm

Please note all sizes are approximate

Edition Size

95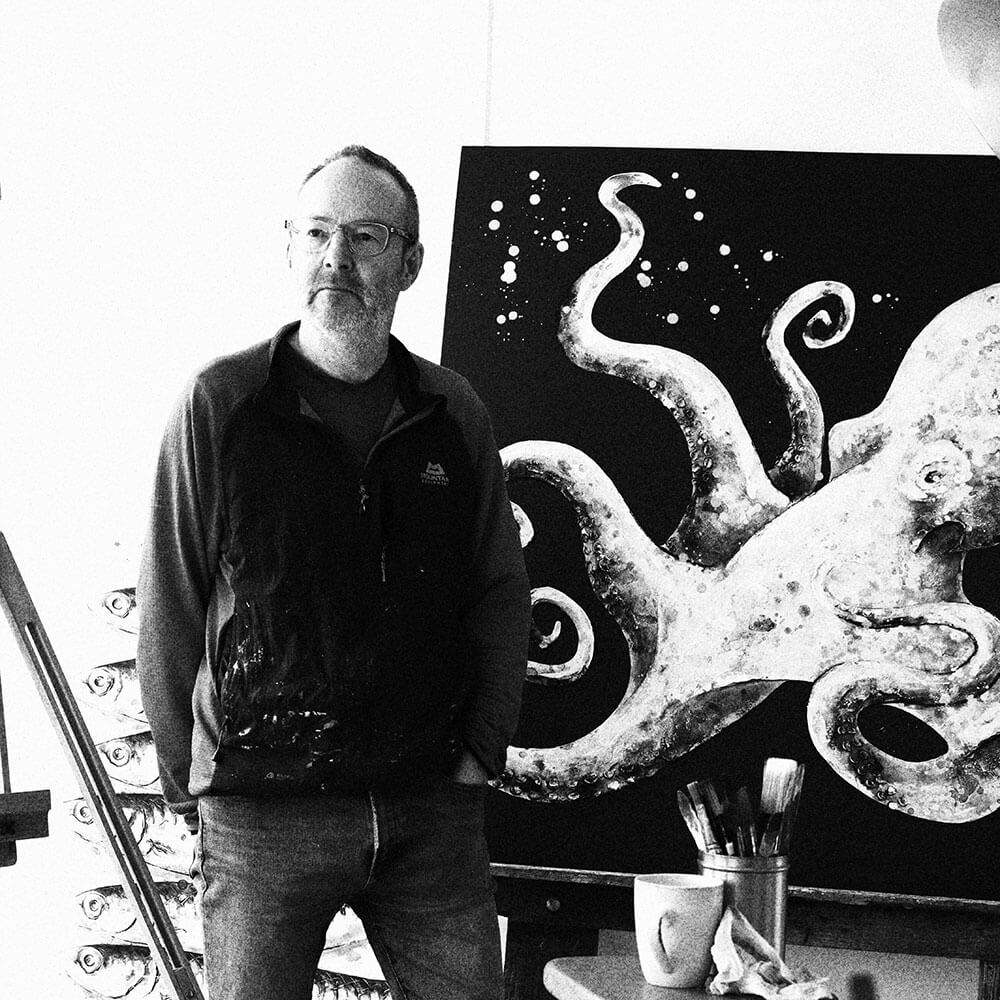 Giles Ward is best know for his contemporary marine life paintings. A leading sea life and natural world artist, he is inspired by sea creatures and his animal artwork is detailed and vibrant. Experimentation is at the heart of Giles' painting. Working predominantly in oils his canvases take on other-worldly textures with the addition of acrylics, inks, spray paint, varnishes and anything else he can lay his hands on. He is inspired by the natural world and examines the hidden worlds of colour and texture found in nature's close-up detail.
Preferring to work 'from life', photographing subjects is essential for Giles' method of painting. Capturing the shimmering vibrancy of a fresh fish with a camera allows Giles full creative reign to explore various layering and mixed media painting approaches to achieve the desired result. Studying subjects through a lens affords an additional viewing angle and encourages Giles to explore the intricate and often missed details that can be found in the reflections of scales – "they shimmer with not greys, but mauves and purples and, when caught in just the right light, a pale sky blue appears".
| | UK | Europe inc NI | North America | Rest of the World |
| --- | --- | --- | --- | --- |
| Orders below £150 | £8.95 | £24.95 | £38.95 | £49.95 |
| Orders between £150 & £650 | Free of charge | £42.95 | £54.95 | £84.95 |
| Orders between £650 & £1,500 | Free of charge | £89.95 | £114.95 | £135.95 |
| Orders over £1,500 | Free of charge | By separate arrangement | By separate arrangement | By separate arrangement |
The majority of UK orders placed on the website or over the phone are despatched using a next day courier service within seven days of receipt of order. (Not including bespoke orders such as framing). If you would prefer to place your order by telephone please call us on 01604 713743 and we will be happy to help.
In the unlikely event that we are not able to fulfil your order within seven days we will contact you to confirm a lead time on receipt of your order.
Click here for more information regarding delivery.