Mackenzie Thorpe – Tour de Yorkshire 2019
Mackenzie Thorpe is the official artist of the Tour de Yorkshire 2019 and has created a beautiful collection of work which showcases the joy of cycling in his typically charming style, as well as his pride for his home county.

 
Mackenzie Thorpe-Yorkshire Coast | Limited Edition | £625
2019 is a special year for Mackenzie as he celebrates 30 years in the art industry.  A series of special events are planned to mark the occasion commencing with the new art released to for the Tour de Yorkshire.  Mackenzie is then embarking on a World tour that will see him in Japan where he is due to receive an honorary professorship from the Seisa University.  Later this year, the artist will unveil a sculpture of Transporter bridge in celebration of his home town.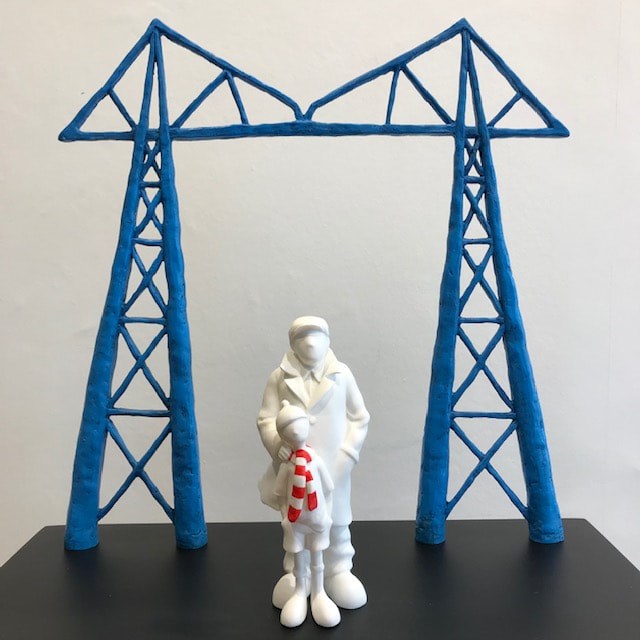 Mackenzie Thorpe-With Me Dad | Limited Edition Sculpture |
£1495.00
Born in Middlesbrough as the first of seven children, Mackenzie originally had his sights set on working in a shipyard, as per the tradition in his family. However, his passion for art ended up steering his life down a different course, leading to him achieving a degree in fine arts in 1982 and setting up his own art gallery in North Yorkshire.
His work frequently depicts scenes from his childhood, whether that be fishing with his Grandad or exploring the streets of Middlesbrough, and every memory is captured with an endearing and distinct flair. Curves and soft edges are prominent in Thorpe's pieces, adding a sense of comfort, yet there is still a reminiscent and powerful emotional pull to every painting. Many of the characters featured in his work have minimal detail in their faces, enabling the viewer to relate further to the charming childhood scenes, imagining themselves in settings which are simultaneously familiar and abstract.  Mackenzie's art celebrates a universal language that is accessible to all, the charm & whimsical nature of his characters helps to explain his success abroad as well as in the UK.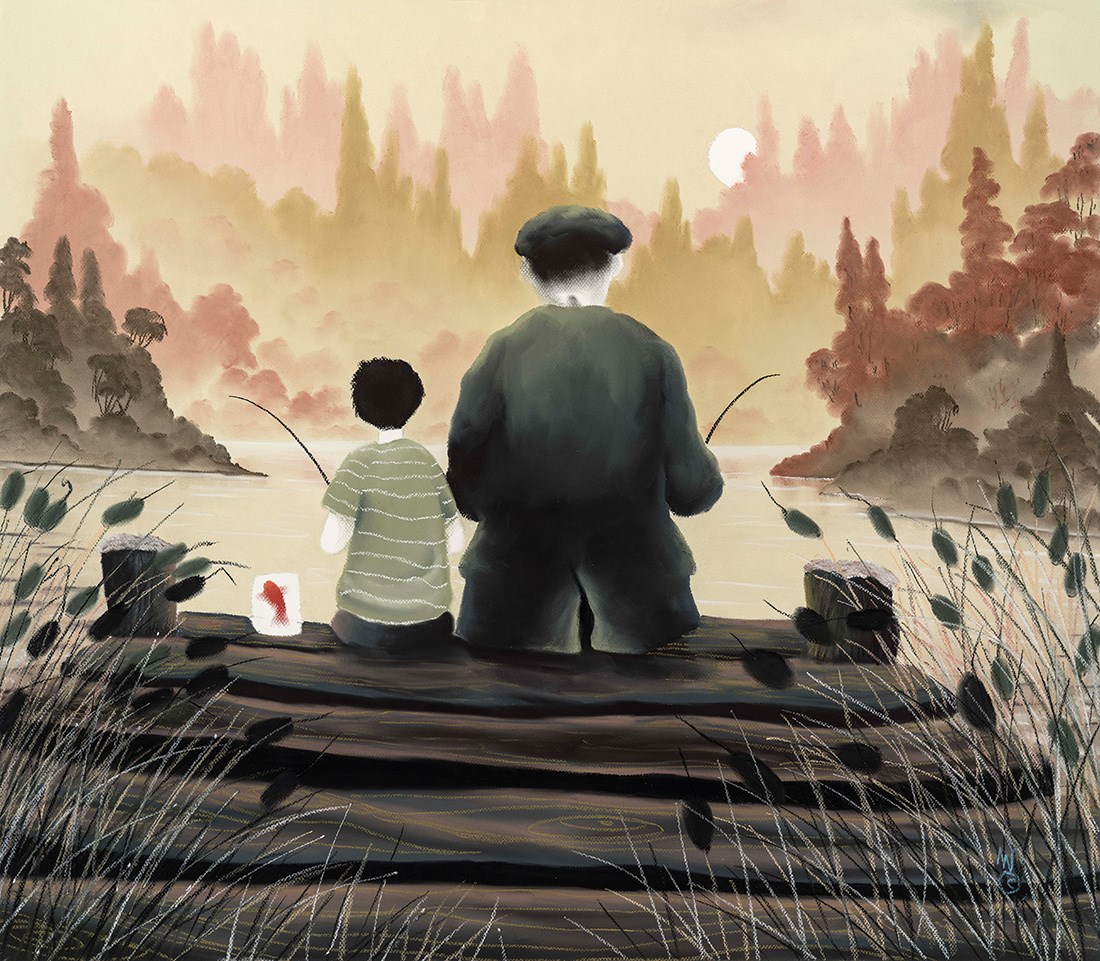 Mackenzie Thorpe-All Our Yesterdays | Limited Edition | 
£795.00
Thorpe's collection for the 2019 Tour de Yorkshire features a greater focus on the surroundings of his characters than is normally seen in his artwork. These stunning paintings display the full beauty of the Yorkshire countryside in all its glory- the lush, rolling hills take centre stage as cyclists weave their way along paths and roads, all depicted in the signature style that has earnt Mackenzie international popularity. His deep love for his home county shines even brighter than before through these paintings, and he still manages to sneak in little nostalgic references to his childhood, particularly in "Riding with Grandad".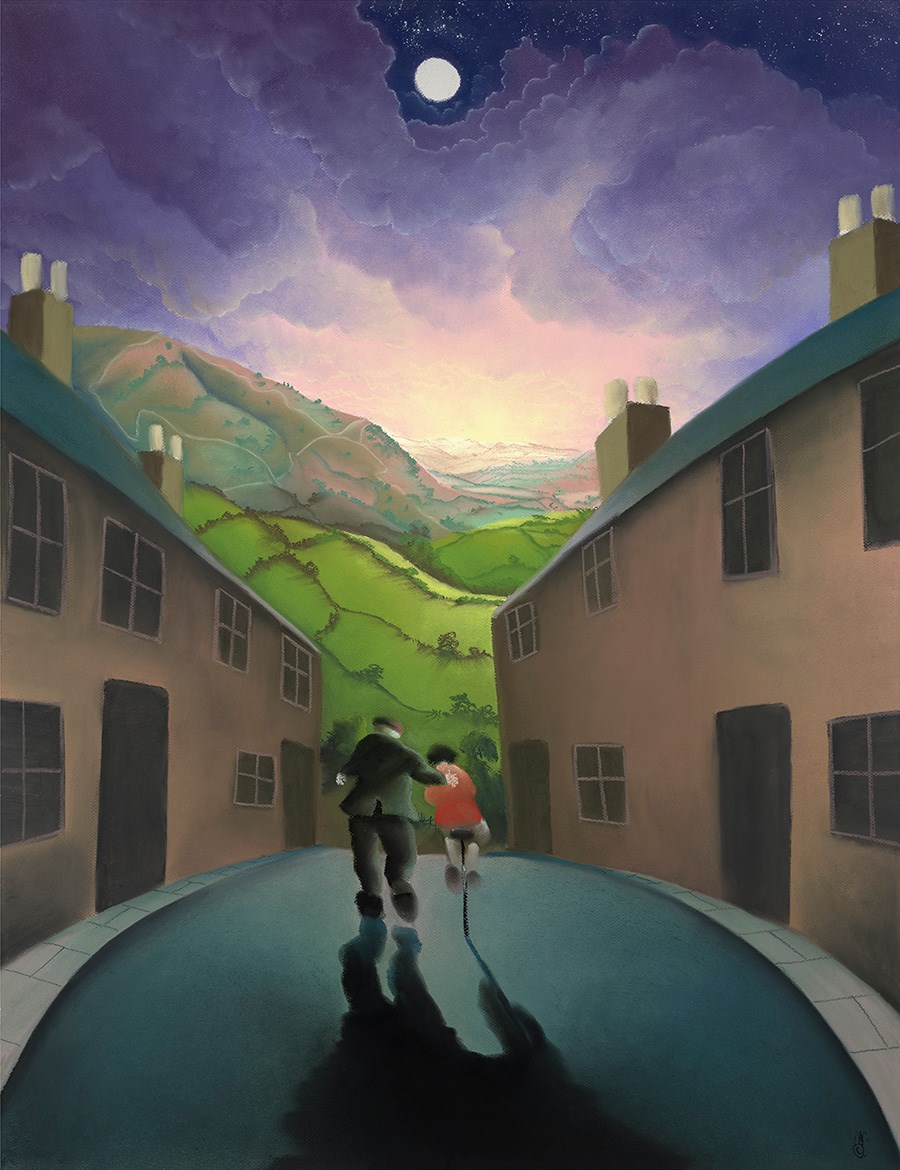 Mackenzie Thorpe-Riding with Grandad | Limited Edition |
£695.00
Mackenzie's work represents blissful childhood memories for many, and with this Tour de Yorkshire collection, he is sure to appeal to those with strong connections to the beautiful county. Why not visit The Rose Gallery in Bells to take a look at his renowned artwork for yourself? Or Visit us online at 
https://www.therosegallery.co.uk/collections/mackenzie-thorpe